Note from Mr. Ellis:
Hello to all members of the Samson family! I am so excited to get started with this year's band. The band is already looking and sounding fantastic, so I know that we will put on a great show at all our events and concerts this year! Please be on the lookout for updates in the files and forms areas of this website. Also, please watch for additions to the calendar for the coming year. Sometime in the first two weeks of school, the entirety of the bands' (known) schedules will be posted on our calendar.
*****
Always remember to check out the latest practice/performance schedule in the "Files" section. Click the link above.
----------------------------------------------------------------------------------------------------------------------------
The Samson Band consists of 4 types of bands: The Beginning Band, The Intermediate Band, The Samson Tiger Marching Band, and the Samson Concert Band.
The Beginning Band at Samson is for all students who are interested in learning how to play an instrument. This band is primarly 6th grade students. The purpose of the beginning band is to help students gain a fundamental understanding of music and their instrument, and to prepare them to play with the Samson Tiger Marching Band and Concert Band.
The Intermediate Band consists of 7th & 8th grade students. This band class is designed for students who already have at least 1 year of playing experience. They perform at least 2 concerts every year, and have the option to be a part of the Samson Tiger Marching Band.
The Samson Tiger Marching band consists of instrument-playing members plus the colorguard and majorettes. The Marching Band performs at all football games throughout the season as well as parades and local events.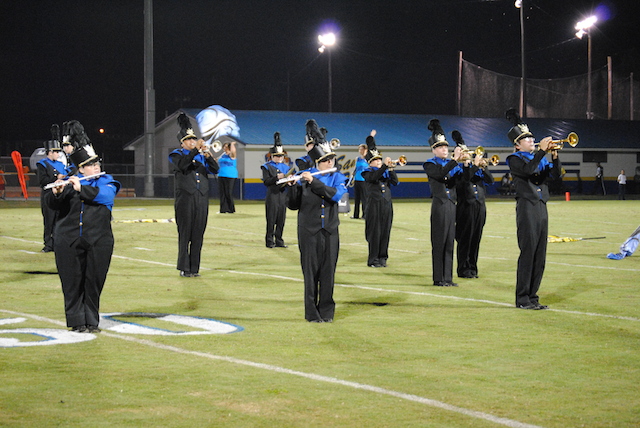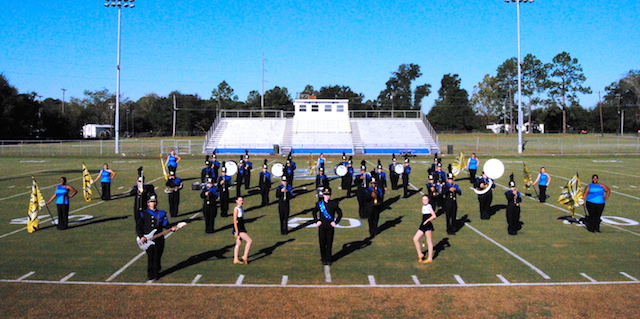 The Samson Concert Band: Concert Season begins immediately after football season and is a major part of our music program. The Concert Band performs a Christmas Concert in December as well as a Spring Concert in May. The band also plays other concerts throughout the year as posted.