SOLO & ENSEMBLE LIST CAN BE FOUND IN THE FILES SECTION ABOVE.
****
Congratulations to Ben Mead, Davis McKenzie, Annie Pitts, Dat Phan, AJ Garcia, and Logan Knowles for their placement in District VIII Honors Band.
Congratulations to Ben Mead and Davis McKenzie for their placement in All-State Honors Band.
*****
YouTube link for Listening Assignments!!!!
https://www.youtube.com/channel/UCBhVqN5X3GSwuI8hSt8rHzA
****
We had a fantastic group of students apply for band leadership this year. I look forward to their hard work and dedication to making this band better and better no matter what role they will serve in.
Proudly Announcing the 2016-2017 Samson Tiger Band Leadership:
Drum Major: Merliyna Johnson
Band Captain & Woodwind Section Leader: Michele Tidwell
Co-Woodwind Section Leader: Annie Pitts
Brass Section Leader: Ben Mead
Assistant Brass Section Leader: Hunter Jones
Percussion Section Leader: David Woods
Co-Percussion Section Leader: Victoria Zinn
Rookie Liason: Ben Zinn
Colorguard Captain: Lainey Grace Smith
Congratulations to our new band leadership!
*****
Congratulations to all the students who tried out for Samson Tiger Band Auxiliary! They put in a ton of hard work and made massive improvements in one week's time. I am proud of every single one.
2016-17 Samson Tiger Band Auxiliary:
Captain: Lainey Grace Smith
Majorette: Cailey Wright
Makayla Demers
Destiny Shiver
Alisa Garcia
Sarah Woods
Gracie Sutherland
Brittany Landingham
MyKayla Hines
Aurial Stackhouse
Sasha Yeomans
Savannah Collins Wolkey
April Mathis
*****
Always remember to check out the latest practice/performance schedule in the "Files" section. Click the link above.
----------------------------------------------------------------------------------------------------------------------------
The Samson Band consists of 4 types of bands: The Beginning Band, The Intermediate Band, The Samson Tiger Marching Band, and the Samson Concert Band.
The Beginning Band at Samson is for all students who are interested in learning how to play an instrument. This band is primarly 6th grade students. The purpose of the beginning band is to help students gain a fundamental understanding of music and their instrument, and to prepare them to play with the Samson Tiger Marching Band and Concert Band.
The Intermediate Band consists of 7th & 8th grade students. This band class is designed for students who already have at least 1 year of playing experience. They perform at least 2 concerts every year, and have the option to be a part of the Samson Tiger Marching Band.
The Samson Tiger Marching band consists of instrument-playing members plus the colorguard and majorettes. The Marching Band performs at all football games throughout the season as well as parades and local events.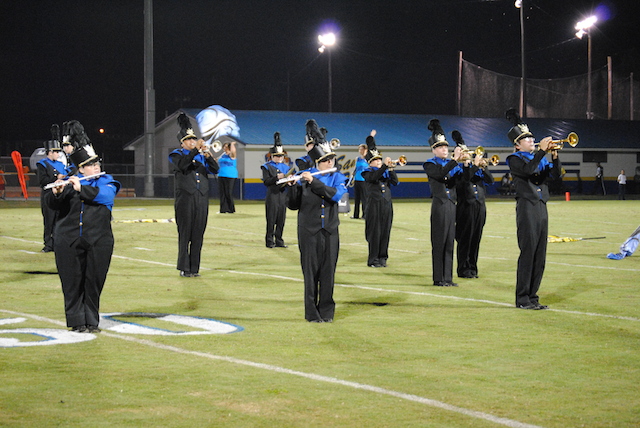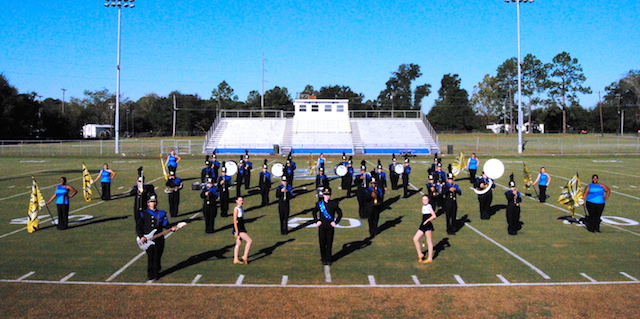 The Samson Concert Band: Concert Season begins immediately after football season and is a major part of our music program. The Concert Band performs a Christmas Concert in December as well as a Spring Concert in May. The band also plays other concerts throughout the year as posted.